We understand that you're busy, and you may not have the technical skills or experience to create broadcast-quality audio. Or perhaps you don't have the experience and expertise of writing and producing commercial copy. Or maybe you've never translated your book to audio. Managing the technical details of audio production can be overwhelming, but you want to focus on your message.
That's where we come in! With decades of experience, we have the expertise to handle all the technical aspects of audio production. Let us take care of the behind-the-scenes work so you can focus on what's important – sharing your message with the world.
We specialize in working with corporations and busy professionals, and we understand the importance of your audio project as an extension of your brand. Our comprehensive training, customized support, and proprietary one-stop audio management platform will bring your project to life with ease. Don't let your busy schedule hold you back, let us help you make your message heard and stand out in the crowd!
Are you ready to take your audio production to the next level?

Let us help you make your message shine!
Sheep Jam Productions launched in early 2017 after a trip to Stonehenge, when Susie, our founder, witnessed a line of quirky sheep behaving much like the traffic of cars also in view.  This led to the birth of the concept of a "sheep jam" similar to a traffic jam. (The sheep images featured on our website were taken on this day.)
Susie enjoyed the comparison between a "sheep jam" and a "traffic jam," and found it relatable to her experience as a nationally syndicated radio producer and host, as well as her current passion for podcasting and audio production.
Founded on solid principles of powerful content, diverse voices, broadcast quality production, and outstanding service, Sheep Jam produces podcasts, commercials, and powerful audio content that gets noticed and helps individuals and corporations connect their message to their audience.
Creating average audio content is easy. Creating clean, clear, powerful audio content that connects with your target audience is not. Don't settle for mediocre, bloated, or unprofessional-sounding content. Choose to be a creator who gets noticed and makes a real impression in the world. Let us help you create a podcast that truly "dings" in the universe.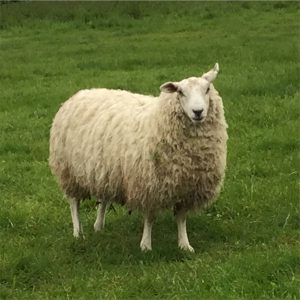 At Sheep Jam Productions, our philosophy is simple:
stand up

stand out

start now
How a message is delivered is just as important as what the message is. That's why we believe that…
The Sheep Jam team has decades of combined experience in broadcasting and audio production. We pride ourselves on providing our clients with the best possible service so that you and your content can shine!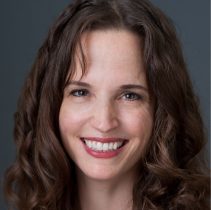 As a former nationally syndicated radio producer & host, Susie has had a passion for audio production throughout her career. Holding degrees in both Communications and Theatre, Susie has produced, hosted and/or voiced countless radio segments, shows, commercials and sponsorships.  Also a seasoned entrepreneur and marketer, Susie has spearheaded successful branding campaigns, product designs & launches, as well as PR & marketing campaigns.  An award-winning speaker, Susie employs creative and humorous storytelling techniques gleaned from improv training at Improv Olympic Chicago and years of performing on stage.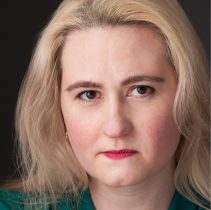 SarahAnn has a BBA in Marketing and an MBA in IT & Strategic Management. During her studies, she worked for the North Texas region's premiere recording studio. As the Director of Operations at Sheep Jam, SarahAnn brings international experience and systems knowledge to the team, having worked in both Asia and Europe and in international trade for a Fortune 100 company. Bilingual in English and German, she also has considerable experience in theatrical stage production with a specialty in opera and musical theatre.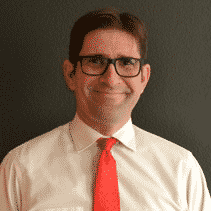 With a career of 20+ years of audio experience in multiple markets including Portland, Chicago, and Los Angeles, and in a variety of formats from spoken word to Smooth Jazz to Classic Hits, Michael brings a well rounded approach to helping you get the most out of your show.  A father of three boys all under 10, he knows how valuable audio can be as a means of escape, an avenue to learn and grow, and as a source of entertainment.  If he's not listening to something, it's because he's playing hockey or watching hockey or thinking about what song will be played when he scores the championship clinching goal in his over 40 league.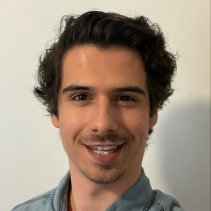 Lead Audio Engineer
& Technical Producer
Ian graduated from Columbia College Chicago in 2020 with a degree in Audio Design and Production. Ian has planted his flag in the podcasting world and loves using his skills to elevate people's stories to the next level. When he's not editing, Ian enjoys camping and backpacking throughout the United States — he's had a few close encounters with bears!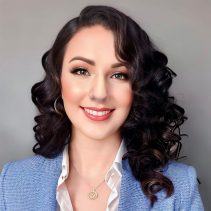 Cristianna is a highly skilled professional with a background in humanities and theatre arts, with a concentration in writing. With over 10 years of experience in communications, Cristi brings a wealth of knowledge and expertise to the field of podcast production in the form of copy editing, graphic design, and client relations. When they are not pursuing creative endeavors, Cristi enjoys tabletop gaming, pub trivia, and snuggling with her dog.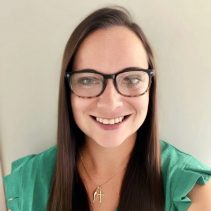 Special Projects Coordinator
Kayla is a skilled professional with specializations in account coordination and administrative management and operations. An avid reader, she enjoys historical fiction, self-help novels, National Geographic magazines, and any book a friend gives her. In her down time, you can find her reading a good book or magazine with her cat Paisley, finishing a knitted blanket or crafting project, or hiking a trail in the next state park on her list.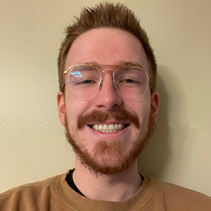 Apprentice Audio Engineer &
Production Assistant
Dan is a student at University of Wisconsin Parkside working
towards a degree in Communications with a minor in digital media and
production. After finding interest in the field of audio engineering he is eager to learn more and jump right into the podcasting world! When he isn't behind the computer screen Dan loves to spend time playing with his dogs and strumming away on his guitars!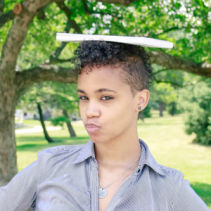 Zoe is a writer and recent graduate of Columbia College Chicago with a degree in Creative Writing. She has been writing stories since she was in second grade, creating stories for her dolls and stuffed animals. She loves animation, Western cartoons in particular, that illuminate the different people that exist in the real world. Zoe believes in representing as many voices as possible, including her own. She loves animals and kids, and loves to share knowledge with the young children in her old neighborhood.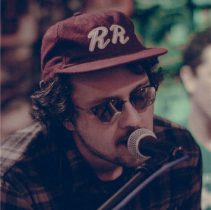 Dakota is an audio designer based out of Chicago, IL. Graduating from Columbia College with a degree in Audio Design and Production, he has worked with audio for films, concerts, podcasts, and music. Dakota spends his free time writing and recording music with his band Little Yellow Dog.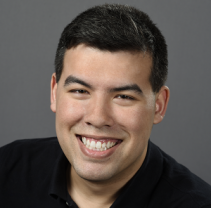 Daniel is an avid storyteller, writer, and VO artist based out of Chicago. Raised in St. Louis, Missouri in a multicultural family, he grew to cherish family-centered stories of struggle and the mythology of his various heritages. Daniel earned a Bachelor's in Neuroscience Studies, but switched from a career in medical research due to his love of stories and the people who tell them. You can hear Daniel's voice on Season 6 of the audio drama Immunities and on his upcoming actual play podcast Mixed Bag of Holding, so named because each player is of multi-ethnic descent.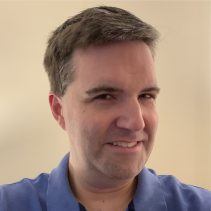 Ron is a veteran radio broadcast news anchor, VO artist, and former podcast host. Over the past few decades, he has worked as an on-air radio personality, interviewer, and in commercial production, management, and sales for various local radio stations and national networks based in DC, Maryland, Virginia, and Delaware. Ron and his wife, Tracie, live in Maryland and have beautiful twin daughters. He has a B.S. in Mass Communication from Towson University in Baltimore and a minor in Music in Vocal Performance.
Originally a graphic designer by trade, Krystina has spent the last decade producing and hosting alongside some of the top radio teams in the country, with stints at such legendary stations as FOX Sports Radio, KOST 103.5 and KIIS FM in Los Angeles, to heritage station KRBE in Houston and the powerhouse morning radio program The Roula & Ryan Show. After launching one of KRBE's first podcast programs – AND winning two Marconi Awards – Krystina decided it was time to pursue yet another one of her dreams, as she currently spends her evenings studying psychology en route to earning a master's degree in Marriage & Family Therapy.
Are you ready to take your audio production to the next level?
Let us help you make your message shine!