Audio Production Services
for Podcasts, Commercials & Audio Books
You're unique!
So are we!
We'll get along great together!
Check out our Podcast Launch Cohort!
A new, innovative approach to the podcast launch process!
Your message is important.
For any audio project big or small, we've got your back! Whether you're looking to start a podcast, up your game on your existing podcast, create a broadcast or podcast commercial or record your book for audio, we will help you stand out, so that your message is seen and heard.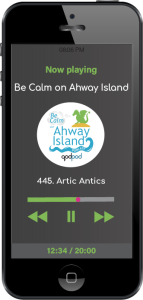 We know that you're busy and don't have the time to focus on learning all the technical skills and back-end requirements for broadcast-quality audio production. You also may not have the experience and expertise of writing and producing commercial copy.  Or you've never translated your book to audio.  You just want to get your message out.
That's where we come in. We're here to make your message shine! With decades of experience, we can do all the things you don't have time for, so that you can do what you do best: share your message and make a difference in the world.
We specialize in working with corporations and busy professionals.  We understand that your audio project is an important extension of your brand. Our comprehensive training, customized support, and proprietary, one-stop audio management platform will make your project come to life before your eyes!
Our Sheep Jam team has decades of combined experience in broadcast-quality audio production, audio editing, hosting and voiceover.  We can help your brand and message land where you want it to.
With services including podcast launches and relaunches, production management, consulting, and other audio content production (including commercials, intros, outros, promos, etc.), we're ready to meet you wherever you're at in your audio journey.
From conceptualization to go-live, we provide comprehensive podcast launches programs that include our proprietary process for making your launch systematic, simple, and fun! 
Once you've launched, we can help you manage your podcast on an ongoing basis. With our one-stop-shop platform for managing your podcast and our proprietary batching system, you can easily stay months ahead of your publication dates! 
Want to advertise on a podcast? We can create the perfect promo spot for you! Looking to update your open or close? We can help you design customized audio segments that immediately show your audience what you're all about! Whether you want feedback on your existing podcast or just have a few questions about getting started in podcasting, we've got your back!
What makes audio content
stand out?
Our services and our proprietary processes help you ensure that your content achieves all these characteristics — letting you (and your listeners!) focus on your message!
Not sure what you need yet?
All of our packages are customizable.

Schedule a free consultation call with us!